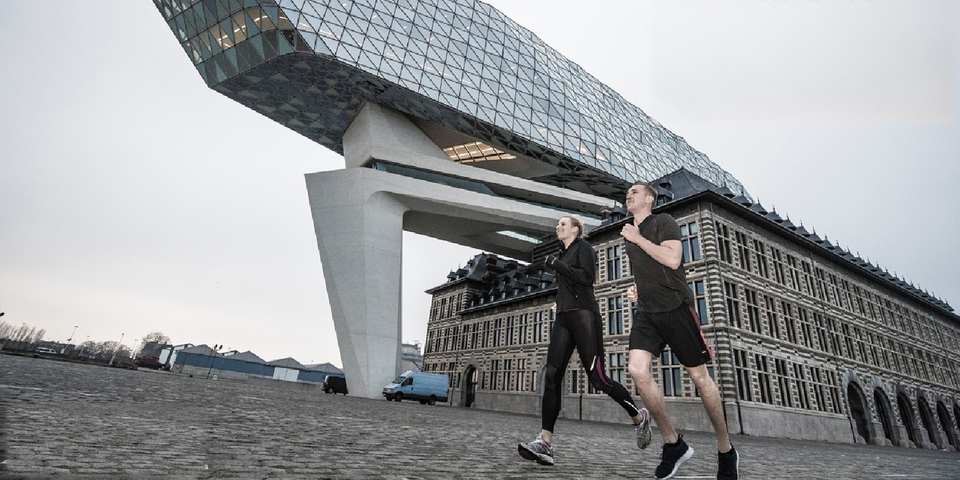 Sunday March 12, Antwerp will be a busy place, visited by thousands of runners, since the 5th edition of the Urban Trail will be run. 10,000 participants will run the 10 km long circuit that takes them through the city and its buildings. Last year the athletes ran through the City Hall that celebrated its 450th birthday. This year the athletes will be able to run through the new Harbour House, a project worked out by the recently deceased architect Zaha Hadid, a construction that seems to form a kind of missing link between a ship and a diamond, two important symbols for Antwerp's wealth.
Since the Harbour House is quite a bit north of city centre, the circuit will be quite different from previous editions.
If you want to participate, you can subscribe through www.urbantrailseries.be , but don't wait too long as recent editions have sold out in less than two weeks. More details of the circuit will be disclosed bit by bit, and everything can be followed on the site mentioned.
Six weeks later, Antwerp will again welcome athletes by the thousands, as then the 10 Miles race is scheduled.